The Astra International Picture Book Writing Contest is a unique competition open to writers for children, both published and unpublished. The purpose of this contest is to encourage, discover and honor talented writers of texts for picture books from all over the world; to foster literary excellence in books for young children; and to promote international cooperation and understanding through picture books.
We believe that in our increasingly digital and screen-oriented age it is more important than ever for children's first books to introduce them to the pleasures and power of storytelling and the written word along with outstanding visual art. Being exposed to the best picture books, as we know, can create in young people a lifelong love of reading and books. By rewarding and showcasing excellence in the art of picture book writing, we aim to inspire writers to focus on the picture book text as an art form in itself, and to raise the quality of these deceptively simple books for the benefit of children everywhere.


Awards

Silver Prize

(three winners)

Finalist Prize

(twenty winners)
The winners will have the opportunity to sign publishing contracts with the sponsors to publish the manuscripts in different languages. Each winner will be required to agree that sponsors have a one-year priority option to publish winner's manuscript to receive the cash prize. The option will begin as of the date each winner signs the declaration of compliance.

Conditions

1. Manuscript must be text written for children age three (3) – eight (8). Illustrations are not accepted;
2. Manuscript may be fiction, nonfiction or poetry;
3. Manuscript must be no longer than 1,000 words;
4. Manuscript may be submitted in any of the following languages: English, Spanish, German, French, or Chinese;
5. Manuscript must be your original work;
6. Manuscript has not been previously published and is not under any publishing agreement in any language anywhere in the world;
7. Manuscript is not currently under consideration by any other competition or by any other publisher;
8. Manuscript will not be submitted to any other competition or any other publisher before the announcement of the result of this contest;
9. Each entrant may upload one (1) Manuscript during the Contest Submission Period;and
10. Entrants must be individuals who are at least twenty-one (21) years old at the time of entry.
(For more information, please read the Official Rules. Contact us: astrawritingcontest@readinglife.com.)

Jury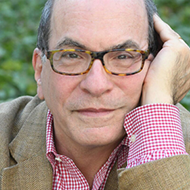 Jury President,
Leonard S. Marcus
(USA)
Leonard is one of the world's foremost writers about children's books and the people who create them. He has judged many famous international awards.
Nathalie Beau

(France)

Nathalie Beau is the co-founder of the French Association of Children's Booksellers. She headed the French section of IBBY and served as a juror of Bologna Ragazzi Award.

Wenxuan Cao

(China)

Wenxuan Cao is one of the most-read Chinese children literature authors in China. He won the Hans Christian Andersen Award in 2016.

Claudia Maria Pecher

(Germany)

Claudia Maria Pecher is the President of the German Academy of Children's and Young Adult's Literature. She has been appointed to serve on numerous jury boards.

Dolores Prades

(Brazil)

Dolores Prades is a publisher focused on literature and reference books for children and youth. She served as member of the Jury of the Hans Christian Andersen Award.

Peter H. Reynolds

(Canada)

Peter H. Reynolds is a New York Times best-selling author and illustrator. His books have been published in over 25 languages

Maria Russo

(USA)

Maria Russo is minedition's US Editorial Director, a writer and a book reviewer. Before joining minedition she was the Children's Books Editor at the New York Times.

Timetable

01

Contest launch

October 22, 2020 at 12:00 a.m. (United States Eastern Time)

02

Submission closing date

April 30, 2021 at 11:59 a.m. (United States Eastern Time)

03

Result announced

October, 2021

(The exact date will be posted on the contest website.)

04

Award ceremony

October or November 2021

(The date and location will be posted on the contest website.)

Sponsors

Astra Publishing House
min

e

dition Switzerland
min

e

dition France
Thinkingdom China