JURY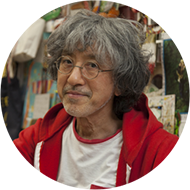 Ryoji Arai
(Japan)
Photo by Masako Nagano
Ryoji Arai is a globally recognized picture book author and illustrator. In 1990, he published his first picture book, MELODY. In 1999, he won a special award at the Bologna Children's Book Fair for Nazo nazo no tabi (A riddle journey, text by Chihiro Ishizu); he later went on to be a jury member. His art has been exhibited numerous times at the Biennial of Illustrations Bratislava (BIB) as the work of an artist representative of Japan. In 2005, he received the Astrid Lindgren Memorial Award. In 2009, he won the JBBY Prize for Taiyō orugan (A sound of Taiyo-Orugan). In 2012, Asa ni natta no de mado o akemasu yo (It's morning so I'll open the window) received the Sankei Children's Book Award. Every Color of Light (text by Hiroshi Osada, tr. David Boyd) was named a Best Book of 2020 by Publishers Weekly. In 2022, Almost Nothing Yet Everything (text by Hiroshi Osada, tr. David Boyd) was selected for the Outstanding International Books List by USBBY, and Arai was shortlisted for the Hans Christian Andersen Prize.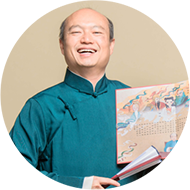 Ajia
(China)
Ajia, author, educator, and one of China's most esteemed translators of Western children's literature, 2022 Carle Honors Bridge Honoree. In addition to authoring his own picture books and books about children's literature, he has translated several reference books and more than 200 picture books from English to Chinese, including such classics as Goodnight, Moon, the Peter Rabbit series, and Where the Wild Things Are. As a book reviewer, Ajia contributed about a thousand reviews for newspapers and magazines. In that capacity, he also frequently sits on many Children's Book Award Committees.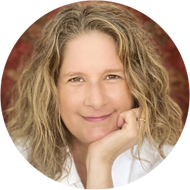 Jill Davis
(USA)
Jill Davis is celebrating her thirtieth year in children's book publishing by launching a new children's imprint at Astra Publishing House. The name of the imprint is Hippo Park, named for a playground on the upper west side of Manhattan where she brought her two boys to play when they were kids. Jill has held editorial positions at Random House, Penguin, Bloomsbury, FSG, and HarperCollins and the new imprint is her first time helming her own department. Hippo Park books are for ages 0-12 and will include mostly humorous picture books and graphic novels for all ages up through middle grade and tween. Jill holds an MFA in Writing for Children and Young Adults from Hamline University in St. Paul and is the author of three of her own picture books. She lives in New York City and Long Island with her husband and has two grown sons. You can visit HippoPark on Instagram: @hippoparkbooks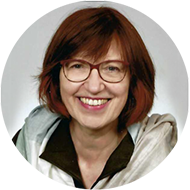 Sabine Fuchs
(Austria)
Sabine Fuchs, Mag. Dr., studied in Graz/Austria German Literature and Theology and in Berlin/Germany Media Science with special interest in children's literature. She worked as researcher, teacher and last as Professor at the University College of Teacher Education Styria in Graz, Austria. There she was founder and head of the KiJuLit Centre for Research and Didactics of Children's literature. She represents Austria as liaison officer at IBBY International. One of her main research interests is in picture books, especially the representation of the world and the interaction between pictures and text. Last publication in English: Linda Wolfsgruber: A Multi-talented Artist. In: bookbird 2018 vol 56, No 3, 38-42.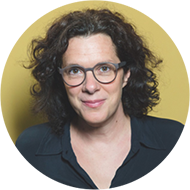 Sophie Van der Linden
(France)
Sophie Van der Linden, critic, author. Born in Paris in 1973, Sophie is a specialist in children's literature, picture books in particular. Her several essays, some of them translated in Italian, Portuguese, Spanish or Chinese, are acclaimed as preeminent references in the field of children's literature. She is the founder and the chief editor of the magazine Hors-Cadres ("out of frames", 2007), which is the only one publication focused on picture books in France, with translations in Spain (Fuera de Margen, Pantalia) and China (Within Pictures Beyond texts, TB Publishing Limited). She currently gave courses and conferences in France and abroad, for librarians, teachers, professional readers, authors and illustrators. As a teacher and speaker, she gives courses for students in universities (France, Spain, Brazil), and in art schools (École de Condé Paris). Sophie is also a writer for adult readers (Buchet-Chastel, Gallimard).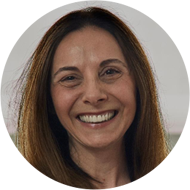 Dolores Prades
(Brazil)
Dolores Prades has been a publisher and consultant focused on literature and reference books for children and youth since 2000. Her academic background is in the social sciences. She holds a Master's degree in political science and a PhD in economic history. Since 2012, Dolores has been a founding member and publisher of Emília magazine, president of Instituto Emília ( www.revistaemilia.com.br), and Director of Laboratório Emília de Formação (http://laboratorioemilia.com). In 2016, she served as a juror for both the Hans Christian Andersen Award and Bologna Ragazzi Award. In 2019, she was a juror for the Chen Bochui Award. Since 2018, Dolores has been the Bologna Children Book's Fair's consultant from Latin America.
(The judges are listed alphabetically by their last names.)